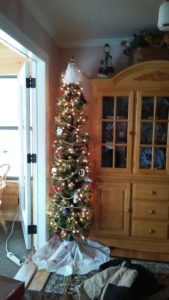 Step 1: Putting up the tree.  I am never prepared for Christmas.  I don't sit on the edge of my seat waiting for the holiday to arrive. October–early November…I think ugh! Christmas– the work, the presents to buy, and more so, the stress about the clean up. Then around Thanksgiving, I get into the mood. Somewhere around that time, when I have the time, I start decorating.  I can't stop.  I'm like a mad-woman.  Oh, I love this ornament, decoration, or whatever.  I hang junk all around.  AND because our anniversary is a week before Christmas,  we buy at least one new ornament each year.  In addition, we have ornaments from places we have travelled.  As I open each little box to hang my special decoration, I remember that special place or that moment.  I still have my children's special Sunday School or elementary school ornament they so proudly gifted me.  They may be near shreds, but if they haven't fallen apart, they are hung somewhere–often in the back but they are there.  Maude Porter also has special ornaments that she puts on her tree in 1909, the year/the setting of my future suspense novel, Needles & Pins."    'Tis the season!"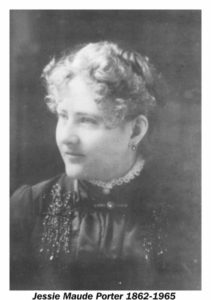 Step 2: I love living it too.  Twinkle, Twinkle, little stars.  I turn off all the overhead lights and lamps and stare into the trees. Yes, trees.  Like many others, I have more than one.   I've made many upcoming and life-changing year's decisions staring into my tree.   I even decided to retire after staring into a tree.  They really give me such peace.  I play Christmas music, go to special events, make apple cider and cookies, and live it up. I have in the past made a "happy cake"–okay, the secret is out bosses alike–as fellow teachers called it.  This tasty and extra moist fruit cake was so happy, it smelled like a Kentucky distillery. It got my fellow teachers through the grading part of the semester and me through many long days correcting essays before I, too, could have some time off to enjoy myself.  Jennie Phillips shares her mother's favorite cake recipe in Needles & Pins that she serves in her story Scruples & Drams in . Looking forward to sharing the recipe with you too very soon!  "Happy Holidays!"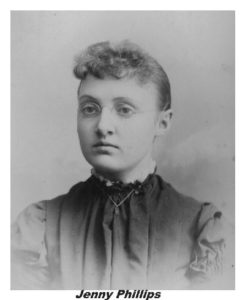 Step 3:  I hate starting but the pulling down goes faster than the putting up.  I hold each little treasure delicately and try to remember which special box it goes in.  Today, I dropped and broke one that we bought in Slovenia….a little hand-painted egg.  So sad. The rest get packed away for another year.   The trees are still standing and lit.  That's the husband's job. So I put away my village.  This too is a treasure and looks like Concord and Lexington, Mass., an area that I love to go to…charming. The New England resembling Main Street, in All Around Clearwater still holds its charms.  I can almost "hear those Sleigh Bells ringing . . ."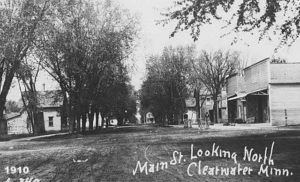 Step 4: Once everything is boxed up, it is time to clean up. I don't mind this part because my house is nearly back to order or as much order as I usually live with. The vacuum comes out, the feather dusters start swirling, and the Old English gold makes everything new looking. I make a New Year's resolution to keep it this way and sing "Should all acquaintance be forgot"….hoping to see friends more often than having to clean my house.  Maude Porter makes new decisions as well in Needles & Pins.
Step 5:  Carrying on…This is where I am now. It is winter with nice days and cold days.  I have a few projects that I have to finish–all as tedious as the sand that comes in the house every time we come in from outdoors.  My work has to get done but the boredom of cleaning makes me as lack-luster as cake without frosting.  Not even cranking up the Oldies helps me kick it in the keister.  I miss my twinkling lights…..
Then on the horizon–someone–a cousin… encourages my husband and I to come to the beach for a few days.  My how the work gets done better and faster!  We look forward to beating the cold for a few days.  Beach sand is so much more friendly than snowy dirt.  I am ready and raring. Maude makes a big move as well in Needles & Pins.
I make more promises: when I return to our frozen lot, I'll get right back to life with more of a hop and twist in my life.   Plus:
all of my Clearwater books can be yours for $10 (plus tax—sorry) for you book club.  If you are in the area, I'll even bring them to you, and I'll come back to talk to you when you meet.  I bring slides, pictures, era pieces etc.  I have fun doing this….So send me an email and we can meet up   
books@cynthiafrankstupnik.com
I'll be seeing you…in all the old familiar places…..in that small café….the park across the way…the children's carousel…the chestnut trees, the wishing well.
Have a healthy and happy 2018!