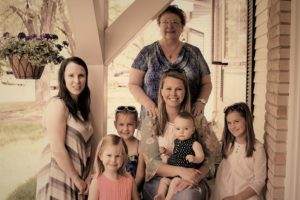 This our day! International Day of the Girl Child. I'm a girl, my daughters-in-law and my granddaughters are girls.  Almost all my girlfriends are girls. Ha!  The international day was founded five years ago for the new and old generations of girls.  Hurrah!  We and our girl children have arrived..  We don't have to worry about the Harvey Weinsteins, Bill Cosbys, or Bill Clintons or other perverts anymore!  Again ha!  I say NOT!
This growing awareness of male power has given some men black eyes.  It is about time.  We women are finding our voices. We are beginning to join with other women to say, "We have had enough!"
Jennie Phillips in Scruples & Drams and Maude Porter in my upcoming sequel Needles & Pins join with other women to take on some of the rotten male misconduct in Clearwater.  This little town is just a microcosm for what other communities in the state, nation, and world dealt and are still dealing with as far as women's issues goes.
The truth is:  sometimes only women can help, support, and educate other women.  Jennie and Maude, two women in Clearwater, Minnesota, who were strong women at the turn of the 20th century, teach all of us about the power we can have when we join with other women for a cause:  suffrage, women's health issues, equality in the home, on the job, and in state and federal court systems.
Let's celebrate today's young girl!  Make sure you tell your friends and relatives (I am going to see all four of my granddaughters today) that you support and love them.  https://en.wikipedia.org/wiki/International_Day_of_the_Girl_Child