Come on out to the 15th Annual Holiday Stop & Shop in Annandale, Minnesota, at the United Methodist Church, from 9-2. In case you've never been to this town, here is the webpage  https://www.annandale.mn.us/.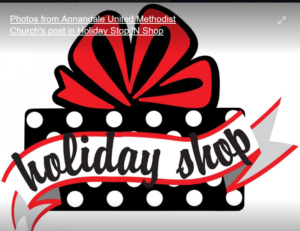 You'll notice me!  I'll be sitting with all my books at a round table, unlike the oblong one below but with the same books and decorations,  with black tablecloth.  My sister Becky will be there too.  At 9 a.m. I'll still be drinking cofRfee, and I may have forgotten to have combed my hair, but I'll love to see you.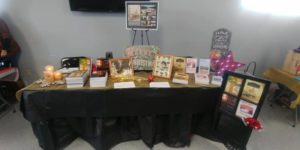 Remember books make great holiday gifts!