I had a wonderful time last night presenting strong Main Street Women to the group of men and women at the Marriott.  I was well-received, thanked profusely, honored, and congratulated for my presentation.  Again, thank you, League of Women Voters. Thank you, Pat Fillmore, for bringing me to your  group of people who are still persisting in the fight for equality.
I want to thank my sister, Becky Frank, for helping me.  She hauled, decorated the table, took pictures, took money and much more–supporting me in this endeavor.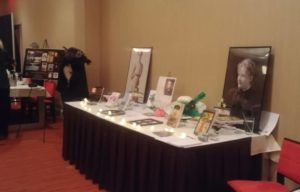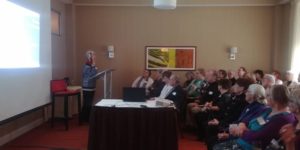 The crowd filled the speaker's room and it was varied–men and women.  Here are a few highlights from the grand evening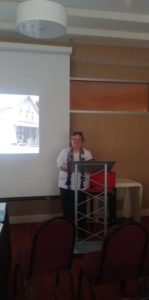 I sold lots of books as well.  So it was a good night all around. The weather even cooperated.  It sounds like we have more on the way this week and into the end of Feb.
Hope to see some of you again soon.
Cindy