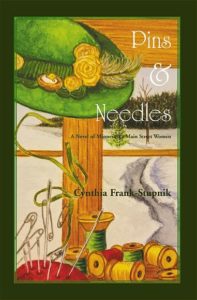 The world of book reviews:  I have to admit, besides staring at a blank page on my laptop screen on a day I have nothing to say or write about, asking for a review of one of my books is not only daunting but scary. I feel like my whole being is laid open for surgical purposes.   Self-critical thoughts like–who told me I could write? run through my head.  Then when the reviews arrive, I beat myself up with how could I have not seen what the reviewer saw?  
So when I received a few 4/5's,  80% or B in the world of education, I felt humbled. I also have had little control over my editing process with any of my books, but that is to put blame on others instead of myself. Each book I have written has had many eyes on it throughout its process. Yet once it is published, I see glaring typos.  How can this happen?  These editors and proofers have wonderful skills, but regrettably, mistakes happen.  No excuses.  I know that the author is responsible for her own work–no matter how she can't see the proverbial forest for the trees.  Yet, when I received a 3/5 because a reader didn't like the topic or chose the wrong book, I have a hard time not getting angry.
Overall, I have a crowd of people who love following the lives of my Minnesota Main Street Women series. I am humbled again, and thankful for their generous comments.  Here are just a couple reviews:
PINS & NEEDLES
 "In this historic novel set in 1909 Maude Porter and Jennie Phillips balance their careers with fighting for women's basic rights – some openly, others behind the scenes.  These old friends, who we met in Cindy Stupnik's earlier Scruples & Drams, continue to face fearsome adversaries with growing courage and conviction.  Along the way, we meet the historic characters who populate the village of Clearwater, Minnesota and get a flavor of early white settlement and its challenges. Stupnik has a gift for drawing us into the time and place, and this book hits the mark.
Sally Roesch Wagner, Ph.D.; Executive Director, The Matilda Joslyn Gage Foundation, Inc.
Frank-Stupnik's Minnesota's Main Street Women series does not disappoint. First with Jennie Phillips and now with Maude Porter, the unheard, real-life stories of early Clearwater, Minnesota, residents are coming to light. These women don't exactly fit the narrative for what we think of when we think of women living in the early twentieth century. Neither of these women married, and both ran their own businesses in town, thriving in an age when most women worked in their homes.
I can't wait to see which of Minnesota's Main Street Women Frank-Stupnik decides to highlight next.  (Read                       more:       https://inkstandeditorial.com/2019/04/05/book-review-pins-needles/
Anne Nerison, Instand Editorial
………………………………………………..
I've been researching and collecting data for my next novel, a prequel, in the Minnesota Main Street Women's series.  If you have read Pins & Needles, you can make a guess who the main character will be.  There is so much for me to write about.  I am having a hard time sorting and narrowing.  A hint:  She was the first woman in the early village of Clearwater and married a fur trader.
………………………………………………..
Upcoming August Events
Clearwater Heritage Days  https://www.facebook.com/events/498211524260628/
This year, August 2-3, will begin Friday night with the parade down historic Main Street Clearwater, MN at the Clearwater River dam.  Down here where the Clearwater flows into the Mississippi is where the original town began, along the banks.  Sawmills, flour mills, Quinn's Tasting Saloon, and so many other businesses got their start. Parade-goers will follow Main all the way down past the original Porter farm (told about in Pins & Needles), eventually sold to Frank Kothmann, and down to his property on the Mississippi River at Driftwood Golf and Fitness.  Those of us who love the history of Clearwater are shouting out a big "Hurray!"  Welcome home.  This is where the Heritage in Clearwater Heritage Days should be!
August 3-4 Clearwater Rendezvous at the Clearwater, MN Dam off Highway 75
August 17    Buffalo Arts and Crafts, downtown Buffalo, MN