I'll be joining this group again at the Clearwater, Minnesota, Lions Park Pavilion on November 10 from 10-3.  I'll be bringing all my books and offering some great deals.  They make awesome birthday, Christmas, and Hanukkah gifts.  Krista says I'll be in the first room you enter…easy to find me.   
I have a couple upcoming private book club visits.
Unfortunately,  no major snow bird trips this year as, ugh, I have a visit at the St. Cloud Hospital with my orthopedic surgeon for knee replacement.  That will put me out of commission over the holidays and for a few weeks after.
I'll return for a major speaking event with the St. Cloud League of Women Voters.  I'll bring Jennie Phillips and Maude Porter to life  as I discuss their need for suffrage.  Throughout these suspense novels, both protagonists in Pins & Needles and Scruples & Drams  express this need for women's vote.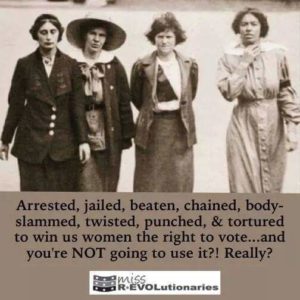 During my convalescence, I can always mail books though if you miss seeing me at any of my upcoming events.
Don't forget to vote November 6.